What's In It For You?
eMoment's Entrepreneurship Programme is an opportunity for our partner EEP to become entrepreneurs in the FMCG space and generate a decent return on investment. We thrive to procure the best quality branded products from sources across the country and sell it to our EEP at a much cheaper price than the Maximum Retail Price (MRP). This will enable our EEP to sell those branded products in their network while generating a considerable amount of return on the amount invested by them. Our product portfolio contains a wide range of branded products from the top companies of the world including but not limited to, Hindustan Unilever, Procter & Gamble, ITC and many others. These products are accepted by people across India for their regular use. The need for FMCG Products is boundless and the very nature of FMCG Products makes it a reliable and continuous source of income for our EEP.
Vision - To bring out the potential entrepreneur in our EEP and enable them to do business effectively.
Mission - To onboard at least 100 EEP by June 2021 with each EEP generating a minimum of 20% return on investment.
Why Choose Us?
Flexibility in Holding Inventory - We strongly believe in supporting our EEP and we understand that every individual has a different holding capacity. We provide different investment options to our partner EEP so that they can carry inventory as per their own holding capacity. Investment avenues are limitless at eMoment.in
Customizable Product Basket - We have more than 75 high selling potential branded products in our portfolio. However, we have a set product basket of 20 products optimized to generate maximum return on the investment made by our EEP.
Fast-Moving Consumer Goods - As the name suggests, we deal with products in the FMCG Sector, and by their very nature, these products are likely to be used up quickly in the Indian Households. This will enable our EEP to keep on rotating the entire cycle of procuring the products from us and selling it to the end consumers, much faster.
Handsome Return on Investment (ROI) - EEP well-being is our well-being. Our employees work day-in and day-out to make effective negotiation with the sources of procurement of goods so that the maximum possible margin can be transferred to our EEP. There will be some products on which we will provide a margin of a whopping 50% below the MRP. Given our commitment towards enabling the EEP to earn a good return on their investment, we plan on generating a minimum of 20% ROI for our EEP in the first year and are hopeful to see a decent increase in ROI for the subsequent years.
After-Sales Support - Our commitment towards serving you does not end at the point of completion of a transaction. We thrive to serve you till you sell the products to the end customer. For us, the job is only half-done until our EEP sell the products to the end customer.
Product Basket
Even though we deal with more than 75 products in total, we have carefully chosen the following product basket to ensure the maximum possible return on the investment made by our EEP. The product basket as can be seen below contains products that are used regularly in Indian households. These products are branded under the who's who of the FMCG Industry like ITC, HUL, P&G and so on. The product basket is designed such that it will cater to the needs of the entire family at once. Be it a newborn baby or an adult, we have got you covered. Some of the categories in which we deal are Baby Care, Home Care, Personal Hygiene, & Skin Care. We are a growing organization and you will soon find more products in our portfolio which will be of use in your household.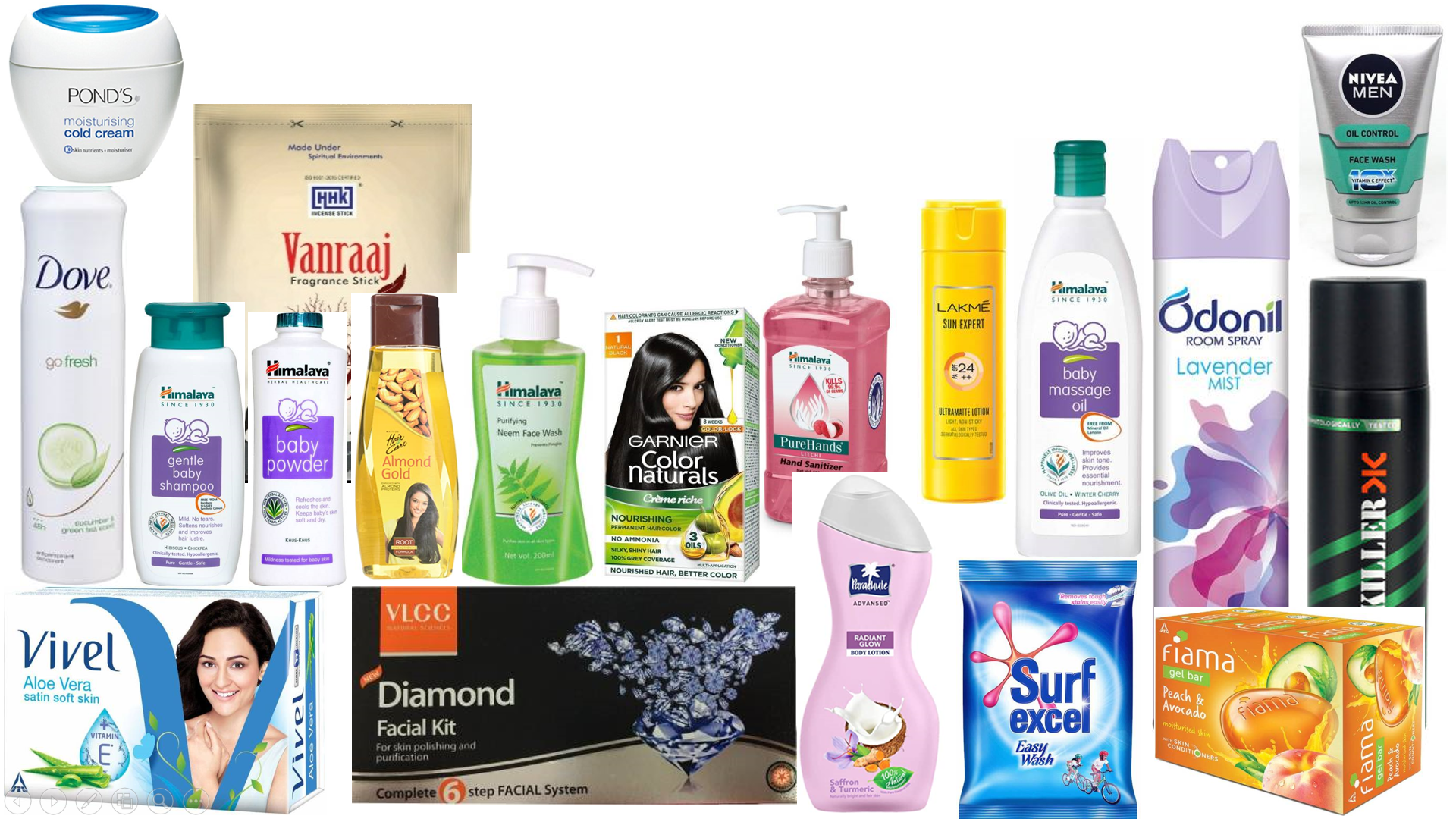 A comprehensive list of brands that we deal in includes Nivea, Park Avenue, Wild Stone, Surf Excel, Dove, Himalaya, Odonil, Parachute, Garnier, POND'S, and many more. To know more about the other products in our portfolio, connect with us.